What Is Reproductive Justice?
Indigenous women, women of color, and trans people have long fought for the right to make decisions about their bodies. Coined in 1994, the term reproductive justice is defined as the "human right to maintain personal bodily autonomy, have children, not have children, and parent the children we have in safe and sustainable communities."
One way to differentiate reproductive justice from reproductive rights is that the latter is the "legal right to access health care services such as abortion and birth control". Initially, spokespeople of this women's rights movement often included educated wealthy, middle class White women. This left marginalized communities and minority women who did not have easy access to their rights with minimized opportunities to voice their problems and experiences. This begs the question of what good are these rights, if they aren't accessible. Built upon the United Nations human rights framework, reproductive justice is an intersectionality issue where reproductive rights and social justice are combined so the voices of LGBTQ+ people, marginalized women, and minority communities are uplifted.
Abortion as a Voice, Not a Choice
Choice comes from a place of privilege. The chance of deciding reproductive options is more easily accessible to middle class White women, while these same options are typically unavailable or restricted for poor, low-income women of color. These are the same marginalized women who historically bore the burden of unethical research in reproductive medicine from issues regarding the study of gynecology, to sterilization, and everything in between. For example, James Marion Sims, the father of modern gynecology, conducted medical procedures on enslaved Black women, which is unethical in more ways than one. No consent was given. A patient that has no knowledge of what is going on or what is being done to them cannot give consent. As an enslaved person, the patient was not seen as a human being, but rather as property, and therefore no consent was necessary. The medical procedure was purely experimental, and Sims' likely had poor knowledge of what he was doing which made his actions torturous. Women like the patients Sims practiced on, women of color, women who were and are oppressed and marginalized, women with disabilities, and people of the LGBTQ+ community continue to be exploited, and it is important that their voices are heard now more than ever.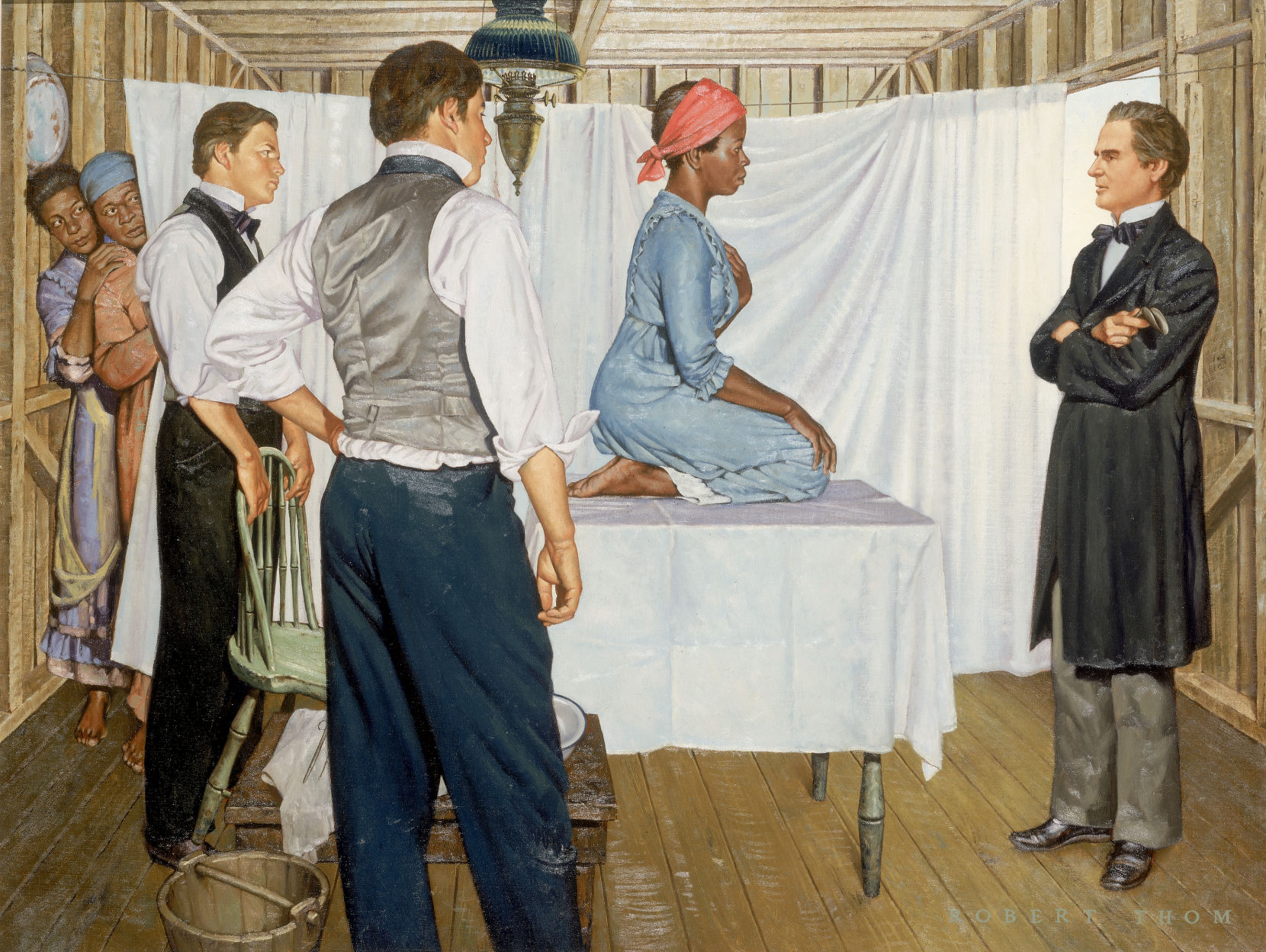 Often there are misguided notions that reproductive justice is just about abortion, and while access to abortions is a major component of the movement, the movement does not end there. Reproductive justice also goes on to include access to proper sex education, inclusive to all genders and sexualities, affordable contraception, and access to safe and healthy abortions. It's not enough for abortion to be legalized. "Access is key," meaning that the cost of the medical procedure is bearable. Medical expenses include travel to a medical provider, paid time off from work, prescription costs, dietary expenses, relocation, etc. all of which can cause difficulty in accessing care. As something that women of color, women with low incomes, and the LGBTQ+ community have brought to attention, reproductive justice is an umbrella that goes beyond the pro-choice versus pro-life debates. It calls into light that factors such as race and class in society affect each woman and LGBTQ+ persons differently. This means not every person has the choice to choose or not choose a pregnancy due to lack of access to services, stigma, or historic oppression, which is where the pro-voice movement intercedes.
The pro-voice movement is meant to "replace judgement with conversation" from both pro-choice and pro-life advocates. Abortion is an incredible emotionally and morally draining topic to converse on, and it's a decision that should be void of politics and instead filled with empathy and compassion so an individual can make the healthiest choice and live their healthiest life. It is important to validate a person's lived experiences and to acknowledge that they made the best decision they felt like they could with the resources available to them at the time.
Stigma Around Reproductive Health
There is lack of access to the topic of reproductive health due to incomprehensive sexual education in school systems. Access to this information, access to proper medical care, access to contraception and abortion "is a political, human rights and reproductive justice issue." Some educational systems fail to mention how to obtain contraceptive methods, how to use them, and which methods are more suited for an individual. This lack of information and stigma around sexual education does not reduce the incidence of unsafe and "unprotected sex or rates of abortion." In fact, lack of education around contraception and restrictive abortion practices leads to more unsafe abortions globally due to financial burdens as well as social and cultural stigma.
Another issue is heteronormativity which is the trend in sex education focusing "on straight, cisgender young people, but ignores LGBTQ+ youth." These conservative views that do not cater to a whole population of young adults exacerbates this stigma around sexual and reproductive health. This leads to people feeling like they cannot ask questions due to fear of social repercussions or that their sexuality is abnormal. Not being provided with "information to address their health needs, leaves the LGBTQ+ youth at risk for sexual violence and unprotected sex," making them more vulnerable to various sexually transmitted diseases, teen pregnancy, and mental health disorders. As important as it is it to address reproductive justice and reproductive health as a women's issue, it's even more important to know that LGBTQ+ people "can get pregnant, use birth control, have abortions, carry pregnancies, and become parents." Part of fighting for and providing reproductive justice involves activism against controlling reproductive voices, and often controlling sexualities and gender expressions are synonymous with gatekeeping those voices.
Providing access to sexual and reproductive healthcare to LGBTQ+ people is one way to ensure that all communities are able to have information, resources, and the power to make their own decisions about their bodies, genders, sexualities, families, and lives. Access to reproductive healthcare can come in the form of gender affirming care and treatment for transgender, nonbinary, and gender nonconforming individuals. Having free access to reproductive education is a foundational piece within the reproductive justice movement. Talking about the framework around sex and reproductive justice is so much more than sex. It involves intersectionality and considerations of reproductive health regarding pregnancy, abortions, racial and class division and discriminations, maternal mortality rates, and environmental conditions. It's about the dichotomies between oppression and liberation, individuality and collectivity, and most importantly choices and voices.
What Are Three Things I Can Do?
Understand that it's not about being pro-choice or pro-life. Understanding abortion is about validating people's stories and experiences. If you haven't experienced abortion or don't know of someone who has, the first step is to come from a place of compassion and empathy.
Know that reproductive justice goes beyond being a women's issue. The same resources and information given to women need to be disseminated throughout the LGBTQ+ community.
Research organizations such as SisterSong, Planned Parenthood, and URGE to start your activism and make your impact.